Product Description
LT-For sale gasoline Honda/B&S engine float machine concrete Ride-on Power trowel
Driving dual disc hydraulic eraser
Product overview:

♣ used in concrete ground of pulp, compaction, smoothing, finishing.
Relative to the hand - held polishing machine, high efficiency, product features.

♣ equipment international famous brand Honda petrol engine, brand quality, superior performance, starting easier

♣ gearbox large module design, aluminum alloy enclosure, effectively improve the service life.

♣ laser scalpel bracket, chosen by the strict heat treatment of large diameter carbon structural steel, can adapt to the individual worker barbaric operation, solid and durable.

♣ scientific design of the centrifugal clutch driving mechanism, transmission torque, long service life, maintenance is very convenient.

♣ low center of gravity design, make the machine run smoothly, flexible.

♣ plastic-sprayed surface, beautiful beautiful, rust corrosion.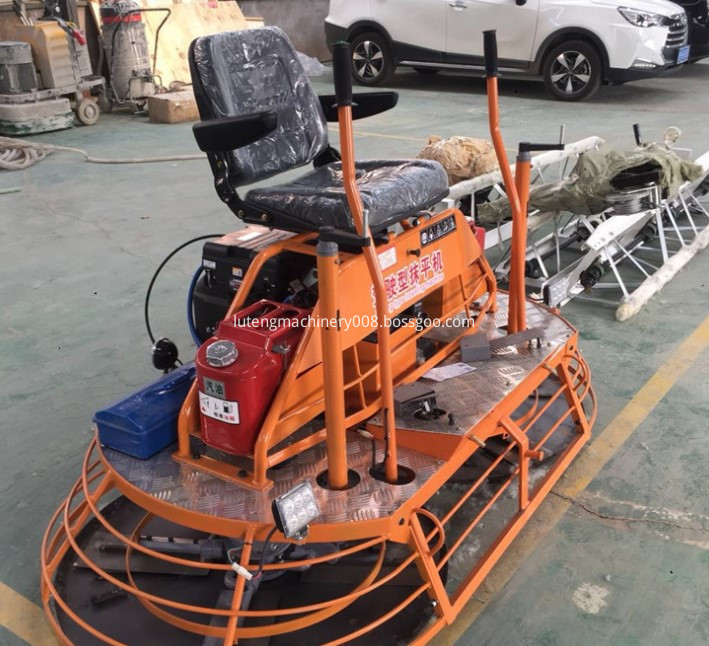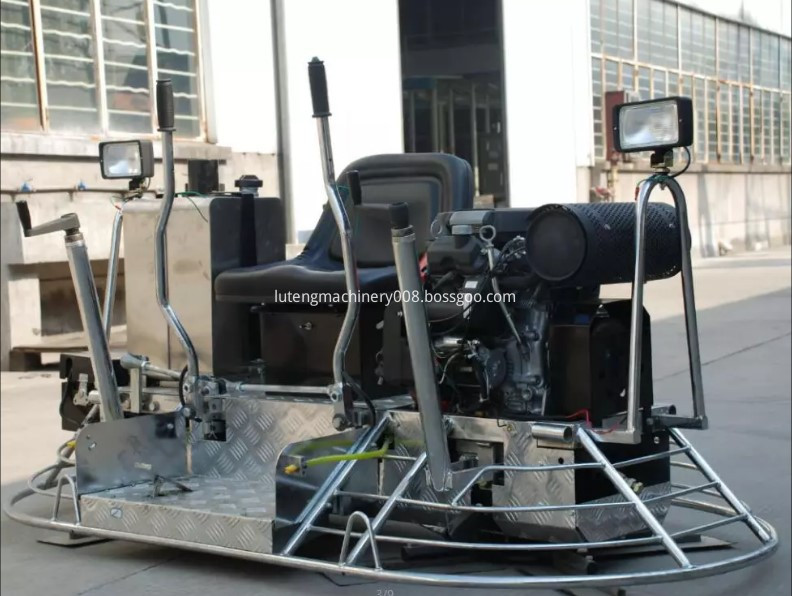 Ride on Power Trowel Technical Specification:
| | |
| --- | --- |
| Model | LT96 |
| Engine Type | Honda GX690 |
| Power kw(hp) | 16.5(22.1) |
| Weight kg(lbs) | 370 |
| Blade Speed rpm | 75-150rpm |
| Working Dia. mm | 1910 |
| Overlapping | NO |
Products Details: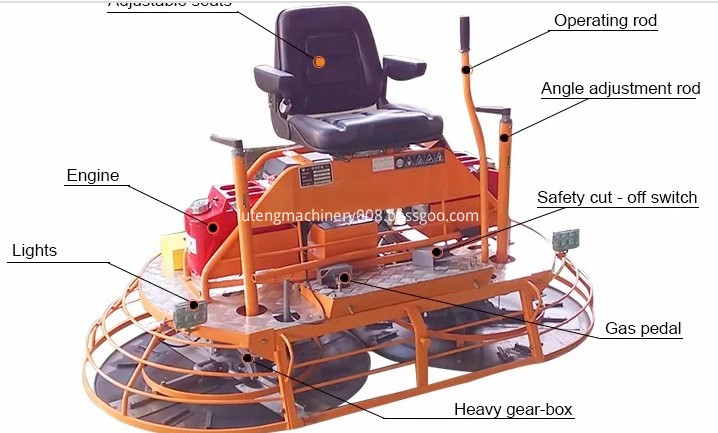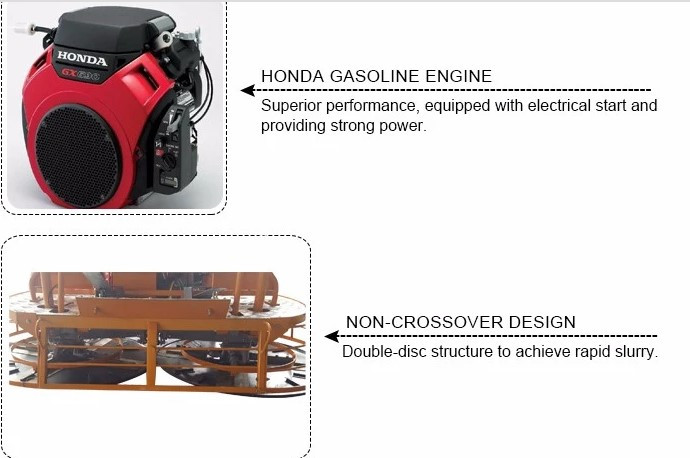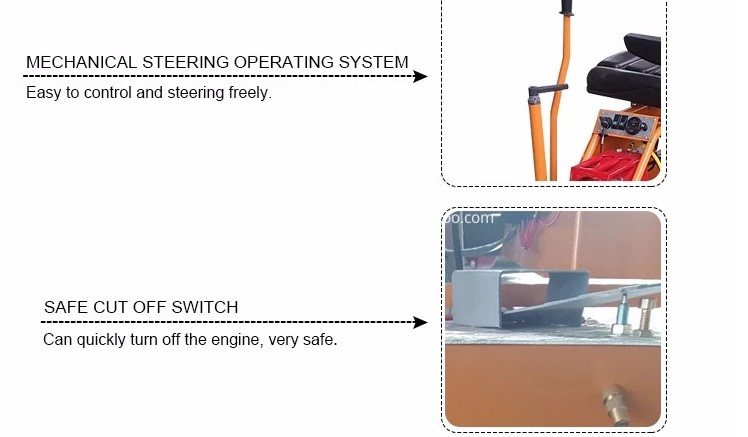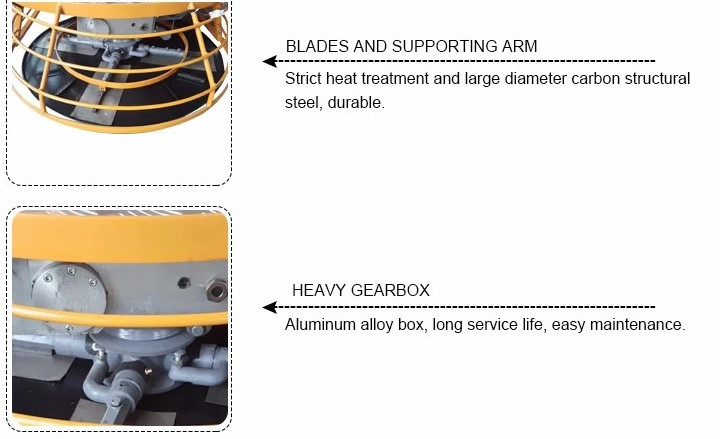 Driving -type power trowel for the concrete surface of the slurry, compaction, smooth, is suitable for warehouse, parking lot, square, frame building and other large floor areas of the building construction.

packing:as customer request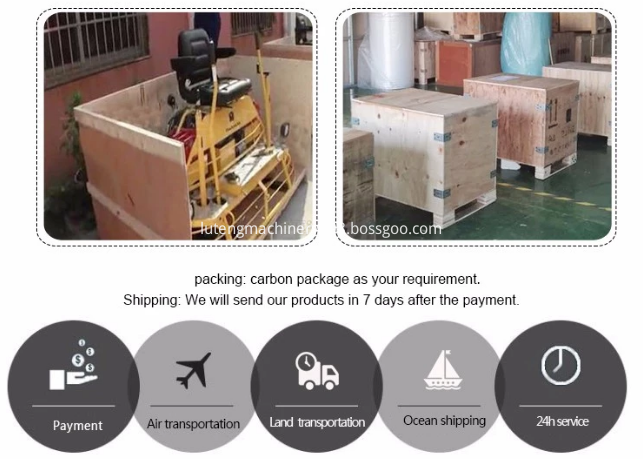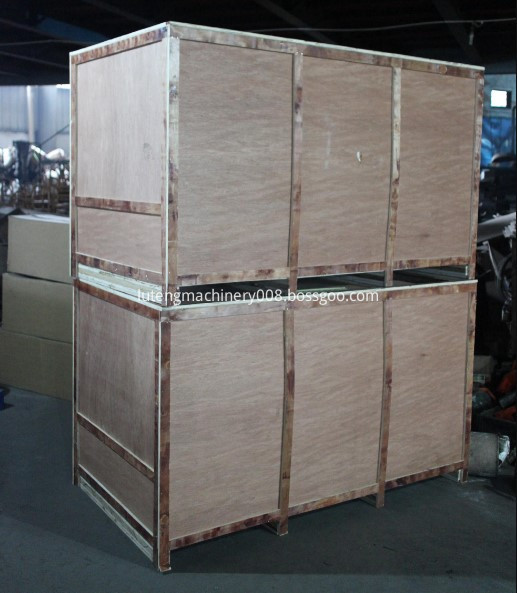 shandong luteng is specialized in the sales and production of small road roller, compact ram, mobile lighting car, hydraulic power station, troweling machine and other construction machine. Our products are widely used in municipal and highway pavement road roller maintenance, small area compacting and depressed trough and so on. Our equipment is favored by many construction companies and have a large market in China. More and more trading companies purchase equipment from our plants, so we decide to enter world market with more favorable price to shape our product brand and provide the best after-sale service. If you are interested in our machine, contact us!