10XZC type agriculture equipment machine grain CLEANER could cleaner and sieve kinds of grain and seed and agricultural byproducts,for example,corn,wheat ,rice soybeans ,sunflower seed,melon seed.There we will talk about how it clean grain SEED seed.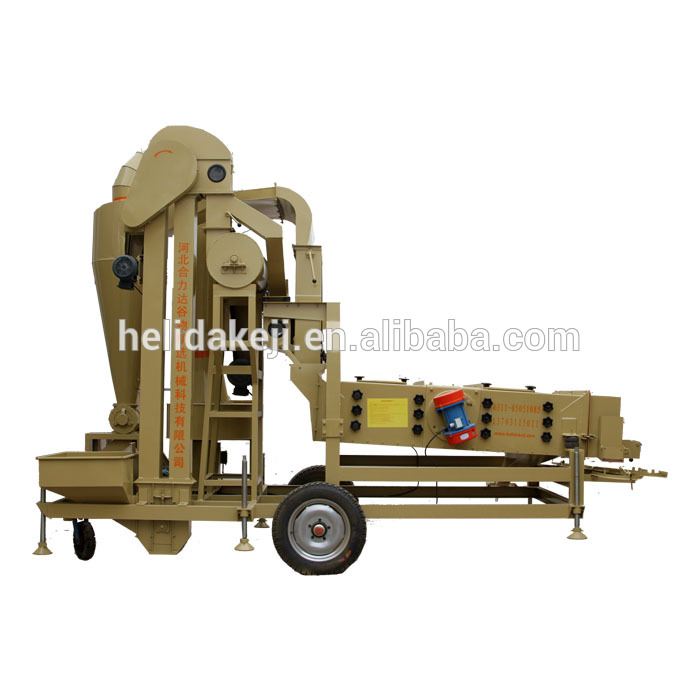 There is impurities,moldy sunflower seed, bud sunflower seeds,seed damaged by insect or worms even stone in the grain pea seeds.By using ,we could separate and remove those material from good material
Main structure
grain cleaner machine is consisted of machine frame,elevator system,seeds distribution box,air screen,vibration sieve ,dust collector,grain seed discharged outlet and control cabinet.
Working process:
Feeding the grain seed by elevator hopper,the it is lifted by bucket elevator into seed distribution box,in which seed is distributed into air screen evenly.In air screen,light impurities is separated from grain seed under the action of air blowing and discharged from cyclone discharge valve.The remain pepper is gone into vibration sieve box.In vibration sieve box,large impurities,small impurities and seed are separated by mesh screen of different specifications under the action of vibration,and be discharged from different outlet.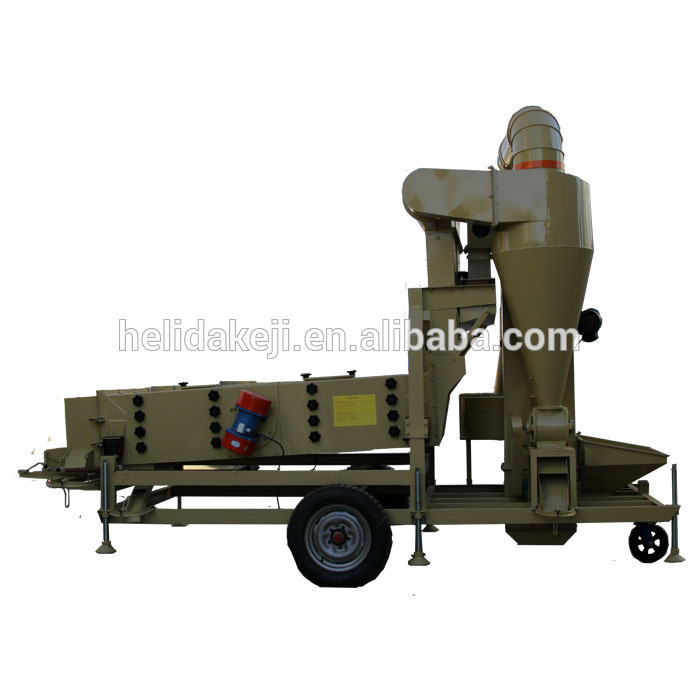 Not only for cleaning sunflower seed ,this agriculture equipment is cleaning all kinds of grain like beans, crops,wheat,sesame ,pepper sunflower seed ,soy bean ,oil seed ,vegetable seeds ,rice ,etc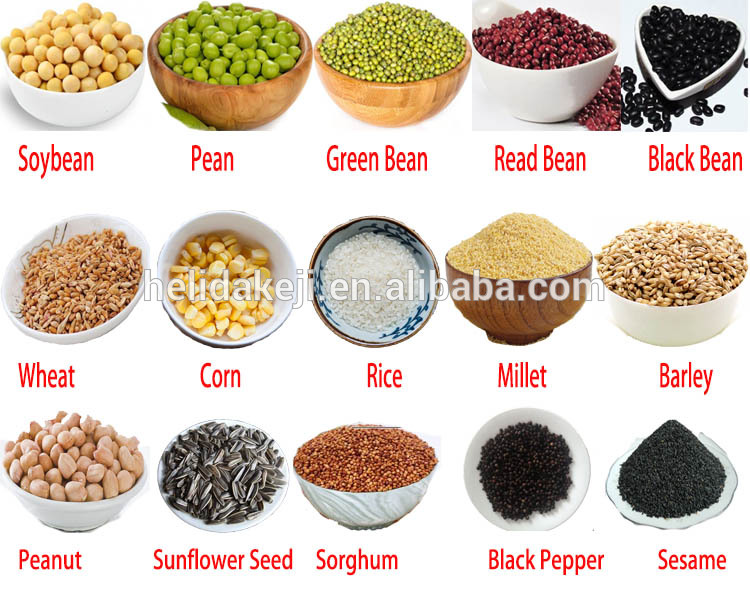 mesh screen on grain cleaner of different hole size